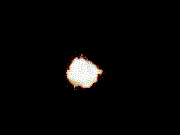 Kiwi troops help nab Afghan Taliban leader
Nice work Kiwis.




MoD spin doctor 'suffered post-traumatic stress disorder after being forced to lie that Army vehicles were safe'
Is John Salisbury-Baker a man with a conscience? Or is he just after some compo? Whatever this just further illustrates what we all ready know about the lying MOD and its Socialist masters, that they have a lot of blood on their hands.


Soldier cheats death FIVE times in one week of Afghanistan hell
Fusilier Steven Stratton is a lucky soldier ,but being professional and well trained helps.


Poor families of war heroes forced to survive on food parcels
The MOD just look at these men who serve our Country as cheap labour like the old Communist system. The families would be better off if they were asylum seekers.


Row over Afghanistan combat use of helicopters
And we should all believe the MOD shouldn't we because they have never lied to us have they?


NI soldier dies after contracting H1N1
RIP Bombardier Lee Porter.


Aviation fans will hope it is second time lucky as an iconic Cold War bomber prepares to fly at RAF Leuchars Airshow.
This is great news. I was lucky to have been inside the rather cramped Vulcan when I was in the Army and we visited RAF Scampton.


107 days under fire
Wow now that intense!


USAF Could Deploy Massive Ordnance Bomb from 2010
I wonder if we will ever se this used in Afghanistan? Or maybe Iran? See below a AGM-130 "Bunker Buster Bomb"




Doctors' skills are tested as British casualties in Afghanistan rise
The MOD have many more `Guinea Pigs` to practice on! Seriously though they do a great job.



Keeping it in the family on the frontline
Bset of luck to fighting cousins Ned Miller and Justin O'Kane of the 2nd Battalion The Royal Regiment of Fusiliers.



Luong ready to lead 3rd BCT in Afghanistan
Give em Hell 101st Airborne Division and Col. Viet Luong the first Vietnamese-American to command an Army combat brigade. Well done Sir!




Finnish Peacekeepers Facing Graver Risks in Afghanistan
Thanks for your support Finland.




Close Shave For Soldier Shot In Face
Thank you for your service Private David 'Dunc' Duncan, I reckon in my days our Sgt Majors would have still made us shave!


IEDs the frontline in war with insurgents in Afghanistan
I first heard the phrase IED when I served in Northern Ireland, now it's a commonly used word sadly.


UN: 'issues' in US use of security contractors
Used correctly with professionally run companies contractors will play a vital role in the War On Terror and make a few Bob as well.


Lawyers develop a sudden interest in Diego Garcia - but the real target is Afghanistan
Stories like this to the lefty Lawyers that would fall over backwards to represent Bin Laden is manor from Heaven.
© Mack (RG) The thoughts of a Falklands War Veteran.


[email protected]